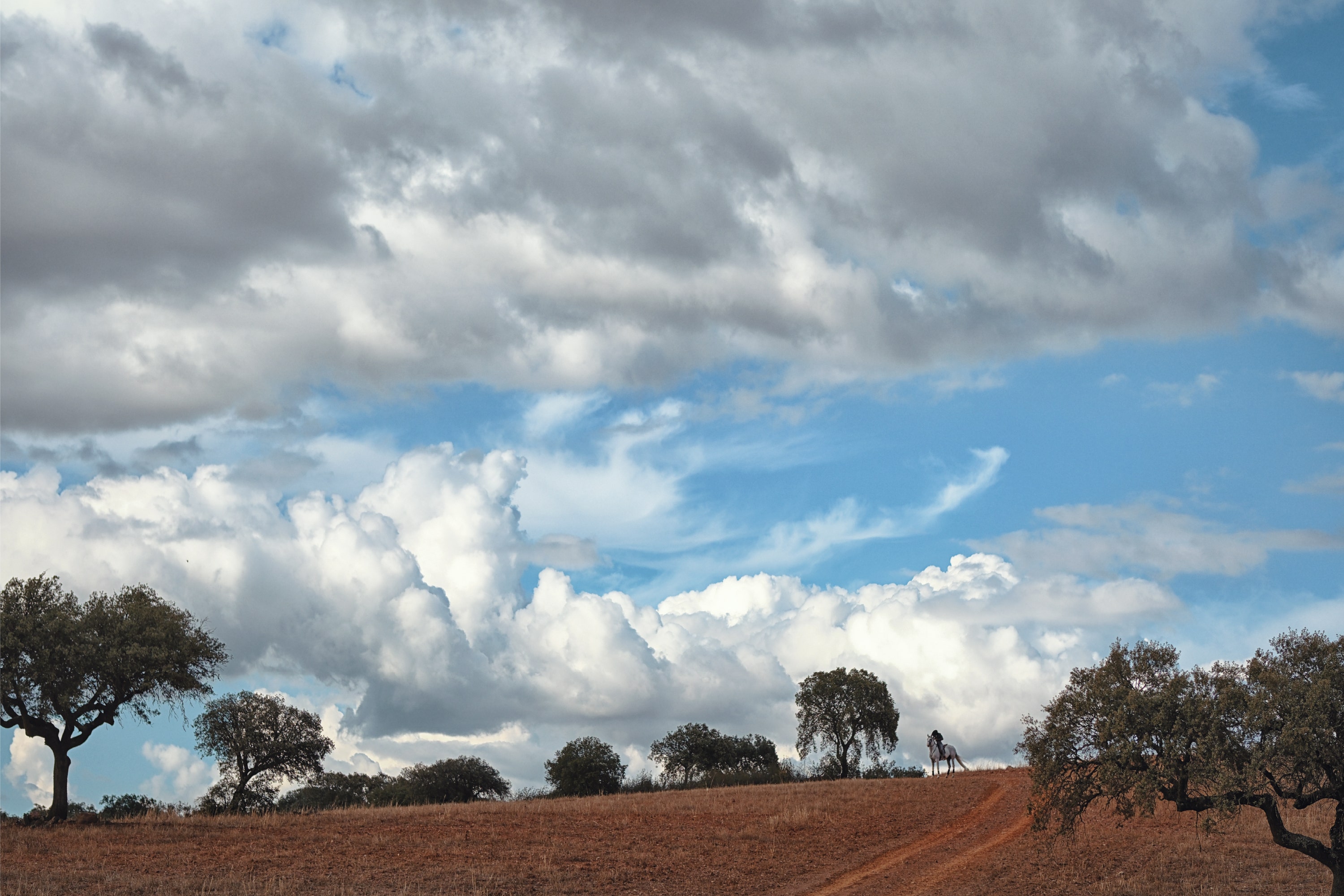 PURE HEART,
UNTAMABLE SOUL
In the heart of Alentejo, the Puro-Sangue Lusitano (Lusitano Purebred) moves like living poetry. It is the purest expression of an indomitable and wild nature, simultaneously docile and strong, with a noble heart. The oldest saddle horse in the world, and considered by many one of the most beautiful, was the starting point for creating the new Musgo Real line – Puro Sangue. A tribute to nature's beautiful perfection, its strength and power.
PURE HEART,
UNTAMABLE SOUL
We are Portuguese and, to us, the sea represents endless possibilities, infinite hope, and a higher power. It will always be the starting point, an arrival pier, the horizon as far as the eye can see. This was our starting point for the creation of our new Musgo Real fragrance line – Alto Mar. Vibrant, fresh and invigorating, the line carries an eau de toilette, plus an amazing soap, in different sizes and shapes.
EAU DE TOILETTE
PURO SANGUE
Warm and captivating, Musgo Real Puro Sangue Eau de Toilette embodies the magnetism and the noble strength of the Lusitano Purebred - in Portuguese, Puro Sangue Lusitano. This fragrance opens with the sparkling freshness of citrus fruits – bergamot and lemon – and the warmth of nutmeg. In the heart notes, a bouquet of violets is combined with cedarwood and powerful leather notes. The base notes combine the intensity of vetiver and patchouli, with the sweetness of vanilla, tonka bean and powdery musk. A fragrance that is both soul warming and daring.
EAU DE TOILETTE
PURO SANGUE
Musgo Real Alto Mar Eau de Toilette is a tribute to the sea. A celebration of the desire for adventure and freedom that has always been a part of the Portuguese soul. Opening with fresh and light notes, this fragrance presents a powerful aromatic heart where rosemary and absinth rule on a base of vetiver and exotic woods. The creator of this fragrance is French Perfumer Daphné Bugey. Living in Portugal since 2018, she chose this country to be closer to nature and to the ocean, which inspired her for this creation.
With a comforting and captivating scent, the Musgo Real Puro Sangue soap range will transform your shower routine into a truly unique experience. Made with vegetable oils and enriched with walnut oil, these soaps will comfort the skin while effectively cleansing it. Available in two different sizes: 190g | 6,7 oz. Net wt. Soap on a Rope, and 160g | 5,6 oz. Net wt.
The Musgo Real Alto Mar soap range is unique and special. Each soap carries the power of the Atlantic Ocean in the form of a macro algae extract, that is nutrient rich and sustainably sourced. Skin will feel clean, hydrated, and comfortable. Made with vegetable oils, it will transform your everyday shower into an invigorating experience. These soaps are available in two different sizes: 190g | 6,7 oz. Net wt. Soap on a Rope, and 160g | 5,6 oz. Net wt.
To illustrate the beauty and magnificence of the Lusitano Purebred, we partnered with the breathtaking Herdade da Malhadinha Nova: "A place with many places inside, a dream that someone made reality, a desire that overflowed and flooded us with passion and the will to stay." Located in Albernoa, Beja, in the heart of Baixo Alentejo, its area extends over 455 hectares. There, time seems to stand still, history goes back to immemorial times, the territory fills an endless space, and we rediscover life in its purest definition, submerged in a silence that can be heard.
REINVENTING THE ART OF SOAPMAKING
For the creation of our Musgo Real Alto Mar soap range we have partnered with a Portuguese company that has been dedicated, since 2012 to controlled and sustainable farming of seaweed species from the Atlantic coast. In a land-based system that is innovative, natural and with organic certification, we obtain our star ingredient: the bladderwrack extract. The soap is also infused with vegetable oils such as soybean oil to truly transform your shower routine. From the Atlantic to you, a new generation of soaps.
Musgo Real was first launched in the 1930s, and it remains a classic, found in Portuguese houses over several generations. The brand retains its masculine aesthetic, with products offered in five different fragrances, including soaps, shaving cream or soap, aftershave, pre-shave oil, colognes and EDT.